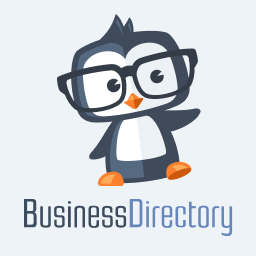 Privacy Policy
At 13stripesbiz, we value your privacy and are committed to protecting your personal information. This Privacy Policy outlines how we collect, use, and safeguard your data when you interact with our business directory. We aim to make this policy both SEO-friendly and highly scalable, ensuring that it remains comprehensive and easily understandable for all users.
1. Information We Collect:
We may collect various types of information from you, including:
Personal Information: When you register an account or submit a business listing on our directory, we may collect your name, email address, phone number, and other relevant contact details.
Business Information: We may gather business-related details such as the name, address, website, contact information, and description when you submit a listing to our directory.
User Interaction Data: Our website may collect data on your interactions, such as the pages you visit, the searches you perform, and other user engagement metrics.
2. How We Use Your Information:
We utilize the information collected for the following purposes:
Business Directory Services: We use the information to provide our business directory services, allowing users to discover and contact listed businesses.
Communication: Your provided contact information may be used to communicate with you regarding account updates, business listings, promotions, or other relevant information.
Personalization: We may use the data we collect to personalize your experience, tailoring content and recommendations based on your preferences.
Improvement and Analysis: Your data helps us analyze user behavior, identify trends, and enhance the overall functionality and user experience of our business directory.
3. Data Sharing and Disclosure:
We may share your information with trusted third-party service providers to assist us in offering our business directory services. However, these providers are bound by confidentiality agreements and are not permitted to use your data for other purposes. We may also disclose your information if required by law, regulation, legal process, or governmental request.
4. Data Security:
We prioritize the security of your personal information and implement appropriate measures to protect it from unauthorized access, disclosure, or alteration. However, while we take reasonable precautions, no data transmission over the internet can be guaranteed to be entirely secure, and we cannot guarantee the absolute security of your data.
5. Cookies and Tracking:
We may use cookies and similar tracking technologies to enhance your browsing experience, gather usage data, and improve our services. You can modify your browser settings to disable cookies, but this may affect certain functionality of our website.
6. Your Choices:
You can review and update your account information by logging into your account settings. You also have the option to unsubscribe from marketing communications at any time by following the instructions provided in the emails or contacting us directly.
7. Updates to this Policy:
We may revise this Privacy Policy periodically to reflect changes in our business practices or legal requirements. The most current version will always be available on our website.
Contact Us:
If you have any questions, concerns, or requests regarding this Privacy Policy or the use of your personal information, please contact us.
By using 13stripesbiz, you consent to the practices outlined in this Privacy Policy.